If you are ready to jump-start your metabolism and finally start losing those extra pounds, this is the program for you! Three times a year (January, May and September) we offer a Littleton-based 28-day program to get your metabolism up and running, see some quick results, and get a crash course in learning how to eat properly. No gimmicks, no crazy supplement programs, no juicing, no meal replacement stuff - just learning how to eat real food in the right portions (in fact, many people have said it's more food than they are used to eating!) You can follow the 12 new seasonal recipes you'll get each week, or you can choose the foods you want to eat from a long list of suggested items…absolutely no cooking required if you don't want to. This is a super simple program – you don't have to count calories or points or macronutrients, we do all the heavy lifting for you and you just follow the plan.
What People Are Saying About This Program

Winners From Our Balanced Habits KICK START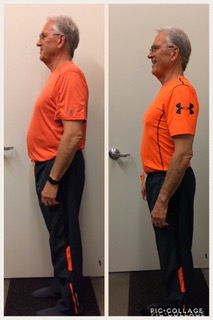 January 2017 Winner: Joe E.
Joe lost 11.7% of his body weight which was 23 pounds, plus 9 inches! Joe said about
the program: "It's a great opportunity to alter your eating habits. Portion control has
been my biggest weakness, and now I get it". We like to add that Joe did this program
at the young age of 70, so for any of you who think you are too old to change your
habits...think again!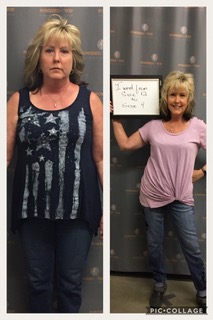 May 2017 Winner: Dawn K.
Dawn says "It was a great way to learn about the proper nutritional units to eat. There
was a lot of support. Great to meet new people!". Dawn's pictures speak for
themselves, you can see she has done a great job continuing with her new healthy
habits, but how can we not mention that during the 28 days on KICK START alone she
lost 15.5 pounds and 9 inches, an amazing 10.26% of her body weight! WOW!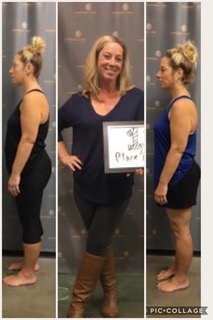 September 2017 Winner: Melody H.
Melody is a full-time working mom of 4 kiddos who found a way to fit in exercise and
make healthy food choices even as busy as she is. As a result, in just 28-days she lost
over 15 pounds, 12 inches, and 8.6% of her body weight! Melody's favorite thing
about the program is how great she felt the whole time. Awesome!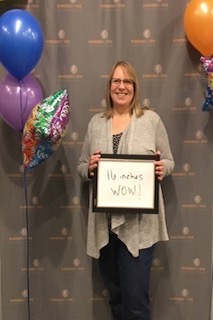 January 2018 Winner: Amy C.
Amy dropped 7.26% of her body weight during the 28-day KICK START, which
included an amazing 16 inches and 20 pounds of body fat while also gaining lean
muscle! Amy says the program is easy to follow, helped with sugar cravings, and the
workout classes are great!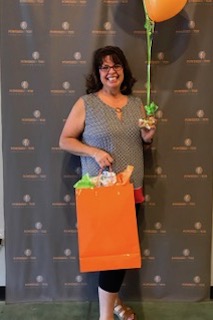 May 2018 Winner: Carrie J.
Carrie lost 16 pounds and 17 inches, and even went on a 10-day vacation to Lake
Powell!Carrie says "This works! I love having a team to support me, workout with,
and a team for accountability". Great job, Carrie!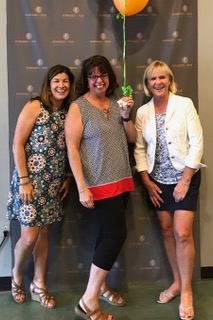 May 2018 Top 3 Winners
Combined they lost 32.5 pounds and 33 inches in 28 Days!
Balanced Habits LIFE Program
If you don't want to wait until the next KICK START, you can get started today on either our 3- or 6-month LIFE programs. This program follows the same fundamentals as the KICK START program, but is completely and customized for you. You'll meet weekly for private sessions with a Certified Food Coach who will guide you through the program and help keep you accountable.
Once you've completed this program, you'll never have to invest in another nutrition program or go on a "diet" for the rest of your life! Get more information HERE!