At Powered By You Fitness we don't believe in fad diets or quick fixes. While you might get short-term results, they are rarely lasting, don't educate you, and can even cause harm to your body. We believe in teaching you how to eat to fuel your body and support your lifestyle for the long term, so you don't ever need to "diet" again. We teach you how to eat real foods from all food groups, in the right portions for your body and activity level. Since 80% of your health and fitness results depend on a good nutrition plan, we've got the program to help you reach those goals!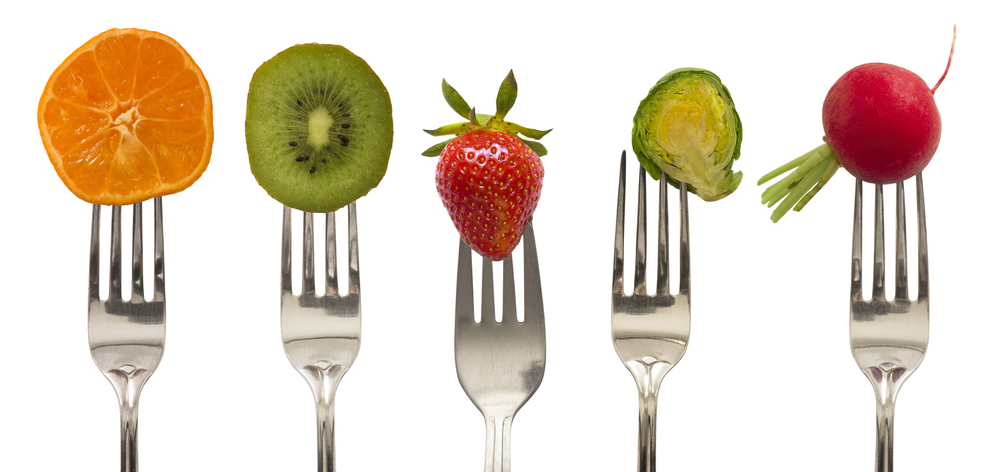 Balanced Habits KICKSTART
If you are ready to jump start your metabolism and finally start losing those extra pounds, this is the program for you! Three times a year (January, May and September) we offer a Littleton-based 28-day program to get your metabolism up and running, see some quick results, and get a crash course in learning how to eat properly. No gimmicks, no crazy supplement programs, no juicing, no meal replacement stuff - just learning how to eat real food in the right portions (in fact, many people have said it's more food than they are used to eating!) You can follow the 12 new seasonal recipes you'll get each week, or you can choose the foods you want to eat from a long list of suggested items…absolutely no cooking required if you don't want to. This is a super simple program – you don't have to counting calories or points or macronutrients, we do all the heavy lifting for you and you just follow the plan. Check out the results our Littleton KICKSTART participants have experienced and see what they have to say about the program:

Meet Our Winners (who lost over 30 lbs AND inches)!
May 2018 Winner Carrie J.
Carrie lost 16 pounds and 17 inches, and even went on a 10-day vacation to Lake Powell! Carrie says "This works! I love having a team to support me, workout with, and a team for accountability". Great job, Carrie!
Balanced Habits LIFE Program
If you don't want to wait until the next KICKSTART, you can get started today on either our 3- or 6-month LIFE programs. This program follows the same fundamentals as the KICKSTART program, but is completely and customized for you. You'll meet weekly for private sessions with a Certified Food Coach who will guide you through the program and help keep you accountable.
Once you've completed this program, you'll never have to invest in another nutrition program or go on a "diet" for the rest of your life! Get more information HERE!
Combined they lost 32.5 pounds and 33 inches in 28 Days?